The new Bournemouth Gateway Building plays a pivotal role in BU's future development, especially in the field of healthcare, medical sciences, social care and social sciences.
The building is the new home for the Faculty of Health and Social Sciences. Its 10,000 square metres of space has created a unified base for the faculty's education, research and office activities, which previously took place across several buildings in the Lansdowne area. It is open and accessible to all BU students, staff and the community.
The Bournemouth Gateway Building offers our students and staff the latest specialist equipment for their education and research. This includes simulation rooms such as:
An operating theatre
Hospital wards, including an acute ward
A residential flat for simulating care in the home scenarios
A maternity birthing room
Other skills labs for physiotherapy, occupational therapy and paramedic (ambulance) simulation
It also contains an MRI scanner, which benefits not only our students, but is also used for the training of practitioners from local trusts throughout the region, as well as providing valuable research resources for projects that beneficially impact society and our community.
Alongside these facilities, there is a lecture theatre, library and a range of study spaces for independent and collaborative working.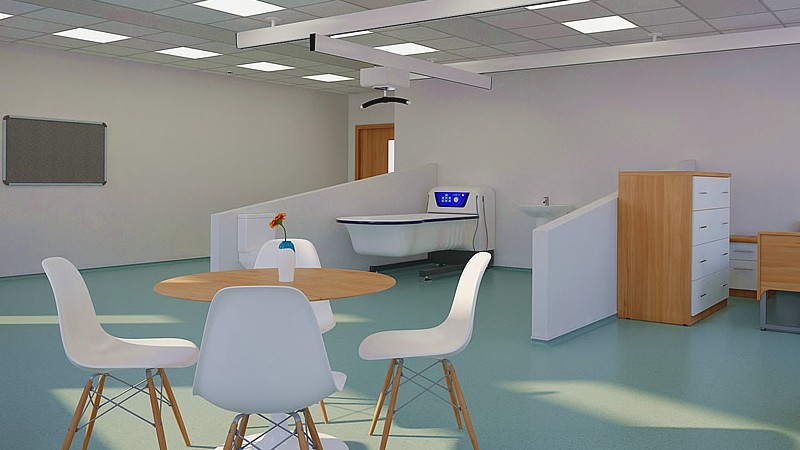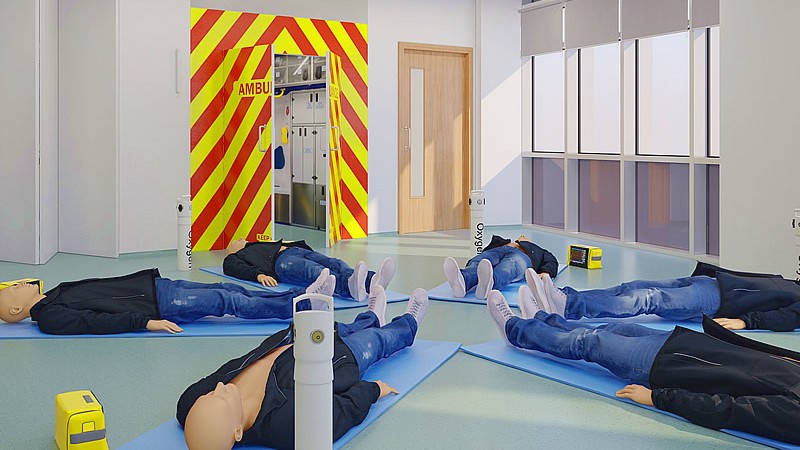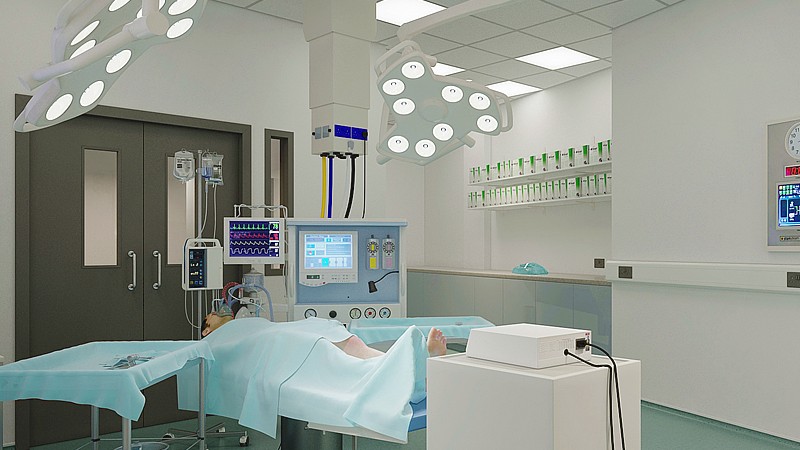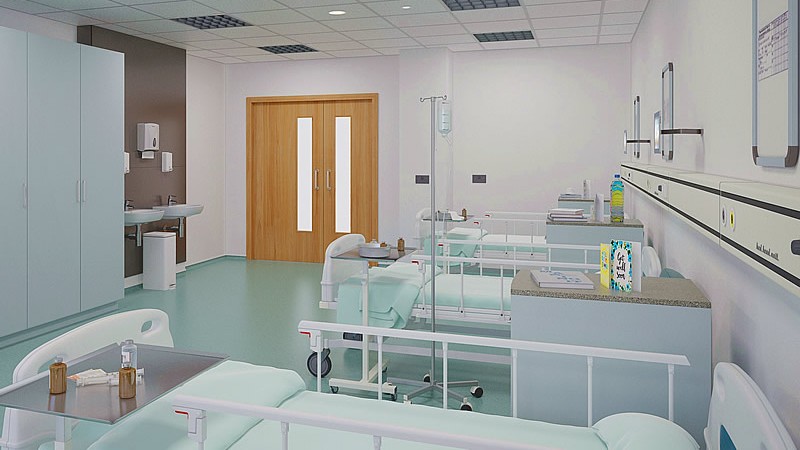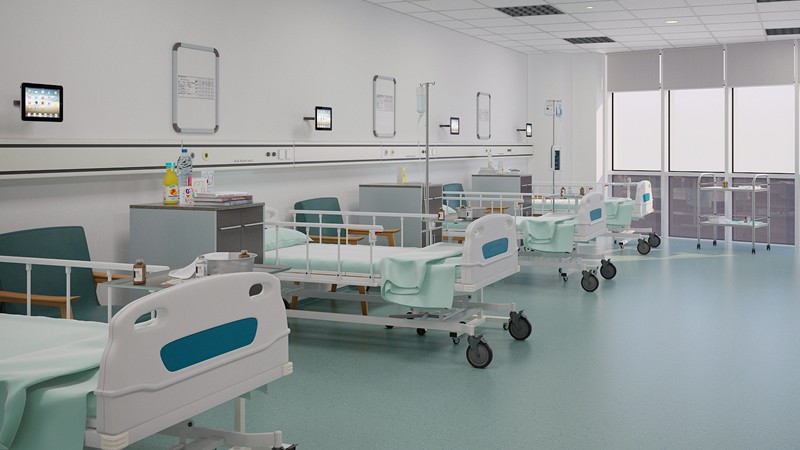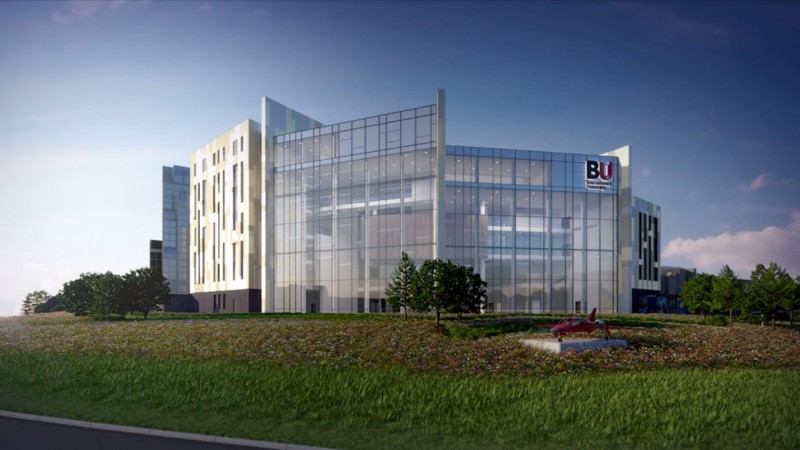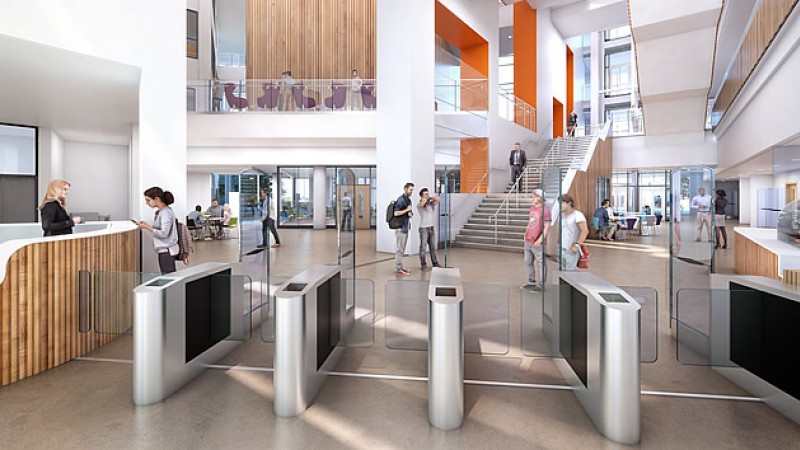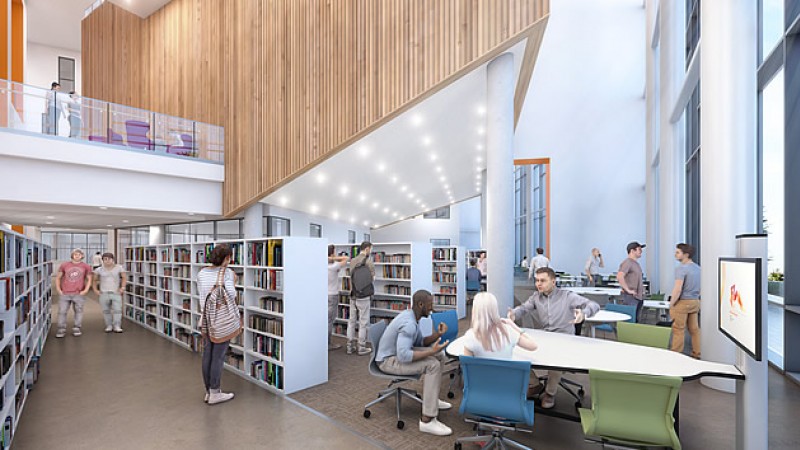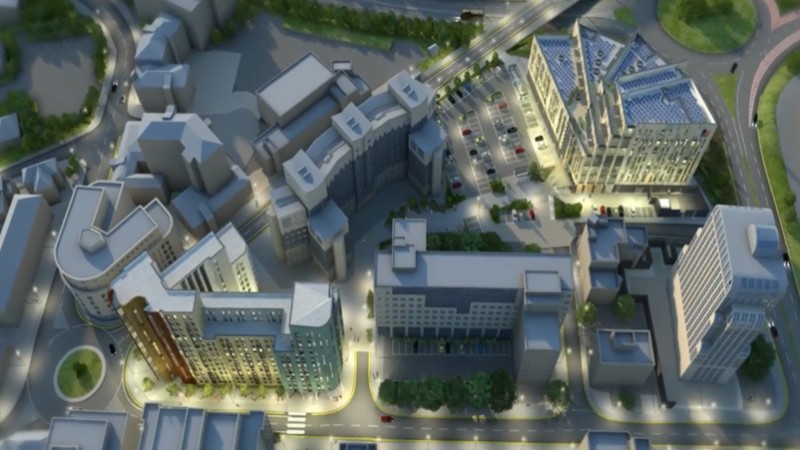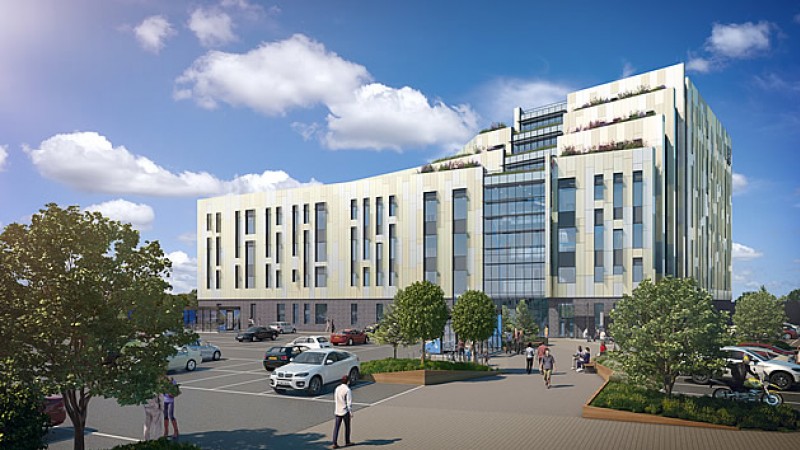 This exciting development at the university will bring together those working in research, education and practice in health and medical industries and social care services from 2020 and onwards into the future. Our partners in the local and wider areas for provision of Health & Social Care will work with us to ensure we are providing a future skilled professional workforce as well as leading research into areas that have societal impact and benefit across the full spectrum of health and social care through our centres of excellence in of orthopaedic research, medical sciences and imaging, midwifery, maternal and perinatal health, social care and ageing and dementia.
This interactive story shows how the building looks and includes a podcast discussing what the Bournemouth Gateway Building offers both students and staff.
The Bournemouth Gateway Building forms part of BU's estates development framework to ensure our buildings and facilities support the very best in education and research. The building is prominently situated next to the St Paul's roundabout on the Wessex Way. This is a key location on the main route into Bournemouth and provides a strong visual gateway to the Lansdowne Campus, providing a landmark entrance to the town.
At its highest, adjacent St. Paul's Lane, it is seven storeys tall and fans down to four storeys as it arcs around to Lansdowne Road. An attractive piazza welcomes students, staff and visitors to the site and there will be new pedestrian links through to other parts of the Lansdowne Campus with easy access to public transport. Outside terraces provide a relaxing area with views across and beyond Bournemouth for staff, students and visitors.
The BGB is designed to be environmentally-friendly with a number of carbon-reduction measures and we are committed to achieving an 'excellent' rating for the Building Research Establishment Environmental Assessment Methodology (BREEAM) certification.
As part of a joint planning approval, a separate student housing developer (Global Student Accommodation) has constructed a new hall of residence to accommodate 550 students on the site adjacent to Cranborne House and Chesil House, called Bailey Point. Bailey Point provides good quality, purpose-built student accommodation for first year and continuation students and has helped to relieve some of the student housing demands on the more residential areas in Bournemouth.
These two developments combined represent a massive investment into Bournemouth, further improving the student experience and the town as a whole.
Take a look at this short video which demonstrates how the Bournemouth Gateway Building has changed the landscape of our Lansdowne site: